Myles Bassell is an award winning full-time faculty member and deputy chairperson in the Koppelman School of Business at the City University of New York (C.U.N.Y) Brooklyn College. Based on student nominations he is the recipient of the Koppelman School of Business Excellence in Teaching Award for both 2014 – 2015 and 2015 – 2016.
Myles Bassell es un galardonado miembro a tiempo completo del profesorado y vicepresidente en la Escuela de Negocios Koppelman de City University of New York (C.U.N.Y) Brooklyn College. Nominado por sus estudiantes, él ha recibido el premio de Excelencia en la Enseñanza de Koppelman School of Business en los años 2014-2015 y 2015-2016.
He is a Tow Distinguished Teacher Award recipient at Brooklyn College for 2015 – 2016.
Él también ha recibido el premio Tow Profesor Distinguido de Brooklyn College en el 2015-2016.
Myles Bassell was the recipient of the 2013 Brooklyn College Koppelman School of Business Award for Excellence in Service.
He has also received other awards that recognized him for his significant service and volunteerism including but not limited to the Coach of the Decade Award (2015), Business Leadership Society Award for Outstanding Service (2010), and National Association of Black Accountants (N.A.B.A.) Award for Outstanding and Dedicated Service (2008).
Myles Bassell continues to be actively involved in campus activities and serves on multiple committees, some of which are listed below.
Presidential Policy Council
(elected) 2017 – present
Senator (delegate)
University Faculty Senate
(elected) 2017 – present
Executive Board Member
Roberta Matthews Center for Teaching
(elected) 2016 – present
Senator (alternate)
University Faculty Senate
(elected) 2016 – 2017
Member
Faculty Council representing the School of Business
(elected) 2015 – present
Chairperson
Faculty Student Disciplinary Committee
2013 – present
Member
Course and Standing Committee
2016 – present
Member
Curriculum Committee
Business Management Department
2014 – present
Member
Grade Appeal Committee
Business Management Department
2016 – present
Coordinator
Assurance of Learning
Koppelman School of Business
2015 – present
Member
College Wide Election Review Committee
(appointed by the college president) 2010 – present
Chairperson (Faculty Advisor)
Income Tax Accounting Academy
2010 – present
Captain
CUNY Campaign for Charitable Giving
2009 – present
Chairperson (Faculty Advisor)
Marketing Global Leadership Academic Association
2009 – present
Chairperson
Students 4 Students
2007 – 2011
Chairperson
The Entrepreneurship Experience Program
2007 – 2011
Chairperson (Faculty Advisor)
Business Leadership Society
2006 – present
He teaches more than two dozen graduate and undergraduate courses. He is a distinguished business executive, professor, author, mentor and lecturer with more than 20 years of industry experience. He has given lectures to thousands of students and executives worldwide on a variety of business topics, including branding, taxation, managerial accounting, marketing, advertising, finance, strategic management, and consumer behavior. For a dozen years Bassell was a senior executive with a full-service consulting firm that develops, implements and integrates a variety of revenue- and profit-generating management solutions.
Myles Bassell is a member of several professional organizations including, but not limited to the:
American Marketing Association,
Association for Consumer Behavior,
American Academy of Advertising,
Academy of Marketing Science,
American Accounting Association, and
European Advertising Association.
Myles Bassell es miembro de varias organizaciones profesionales, incluyendo:
Asociación de Mercadeo Americana,
Asociación para el Comportamiento del Consumidor,
Academia Americana de Publicidad,
Academia de Ciencias de Mercadotecnia, y de la
Asociación de Publicidad Europea.
About: Brooklyn College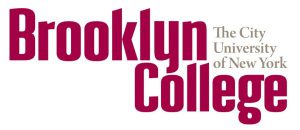 Brooklyn College is an integral part of the civic, urban, and artistic energy of New York and uses the entire city as a living classroom that broadens our students' understanding of the world around them. For more than 85 years, the college has been attracting a wide variety of motivated students, many of them immigrants or the children of immigrants who wish to better their lives through a superb education. They come because of the college's renowned faculty of academics, professionals, and artists who are among the best in their field. They know they will be learning on a campus considered one of the most beautiful in the country, with well-equipped facilities, studios, smart classrooms, and production and practice rooms, all with a highly affordable tuition.
Brooklyn College is accredited by the Middle States Commission on Higher Education

(3624 Market Street, Philadelphia, PA 19101; 267.284.5000; info@msche.org)
About President Michelle Anderson
Michelle J. Anderson was named president of Brooklyn College in 2016. She holds a B.A. from the University of California, Santa Cruz, and a J.D. from Yale Law School.
In a joint statement, Board of Trustees Chairman Benno Schmidt and Chancellor James B.. Milliken stated: "Anderson brings to Brooklyn College a record of extraordinary academic leadership and success, a strong commitment to students, an exemplary record of public service and a deep belief in Brooklyn College's mission of academic excellence and opportunity. She will build upon an exemplary foundation of student and faculty achievement nurtured and enhanced by President Karen Gould at an institution so vital to our state, city, and nation."
Click here to read more about President Michelle Anderson.
National Accolades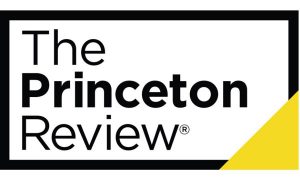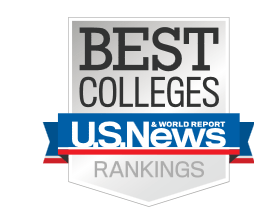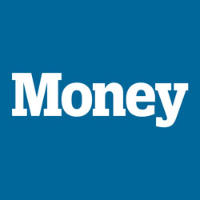 In 2017, Money named Brooklyn College one of the top 50 colleges in the United States. In 2016, the Princeton Review named the college one of the best institutions in the country for undergraduate education in The Best 381 Colleges, and U.S. News & World Report ranked it among the top 25 public colleges in the United States and among the top 75 regional universities in the north.
Prior to that, Forbes included Brooklyn College in its list of top 20 best-value colleges in the United States, and the Princeton Review included the college in its 332 Green Colleges (2014) and The Best Value Colleges (2012).
Over the past decade, the college has also been named "best bang for the buck" college in the United States by Washington Monthly, and received a four-star ranking for its academics in the Fiske Guide to Colleges.
For Fast Facts about Brooklyn College, click here.
Brooklyn College is a CUNY Value Plus, click here for more information.
To view the Brooklyn College Listening Tour, click here.
Brooklyn College Enrollment Snapshot, click here.
About City University of New York (C.U.N.Y.)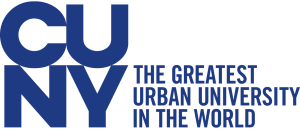 The City University of New York (C.U.N.Y.) is the public university system of New York City, and the largest urban university system in the United States. CUNY is the third-largest university system in the United States, in terms of enrollment, behind the State University of New York (SUNY), and the California State University system. More than 270,000-degree-credit students, continuing, and professional education students are enrolled at campuses located in all five New York City boroughs. The university has one of the most diverse student bodies in the United States, with students hailing from 208 countries, but mostly from New York City.
About Chancellor James B. Milliken
James B. Milliken is Chancellor of The City University of New York, the nation's leading urban public university. Mr. Milliken, a lawyer by training, was appointed Chancellor and distinguished professor of law at the CUNY School of Law in 2014. He previously served as president of the University of Nebraska for a decade, where he held faculty appointments in the schools of law and public administration, and as senior vice president of the 16-campus University of North Carolina.
Click here to view Chancellor Milliken's full bio.