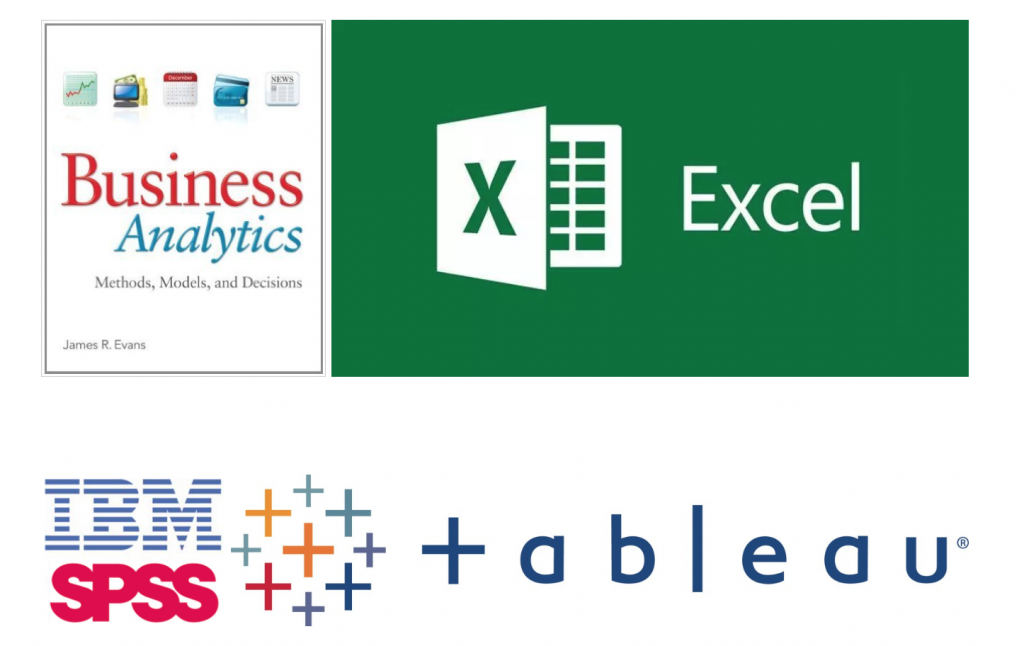 Textbook:
Business Analytics
By James Evans
1st Edition
Prentice Hall Pearson Publishers
ISBN: 9780132950619
Search for the book online using the ISBN.
Case Study, Simulation and Pedagogy: Click here.
Course Description (from Brooklyn College website):
BUSN 7276X Business Analytics
Introduction to business analytics, data mining, and big data. Business intelligence; descriptive/predictive/prescriptive analytics; data warehouses and data marts; dashboards and scorecards; data visualization; text and web mining; data mining techniques in business decision making; business issues in analytics. Cases, projects and hands-on analytics software use.